MKhost supports over 300 free scripts that you can easily install and use when creating your web site. Using Softaculous, the automated app installer, any hosting package user in our country can very easily install Joomla in just a few clicks.
Instructions for Installing Joomla via Softaculous:
Log in to your cPanel account with the appropriate username and password
After logging in, in the Softaculous Apps Installer section, click on Joomla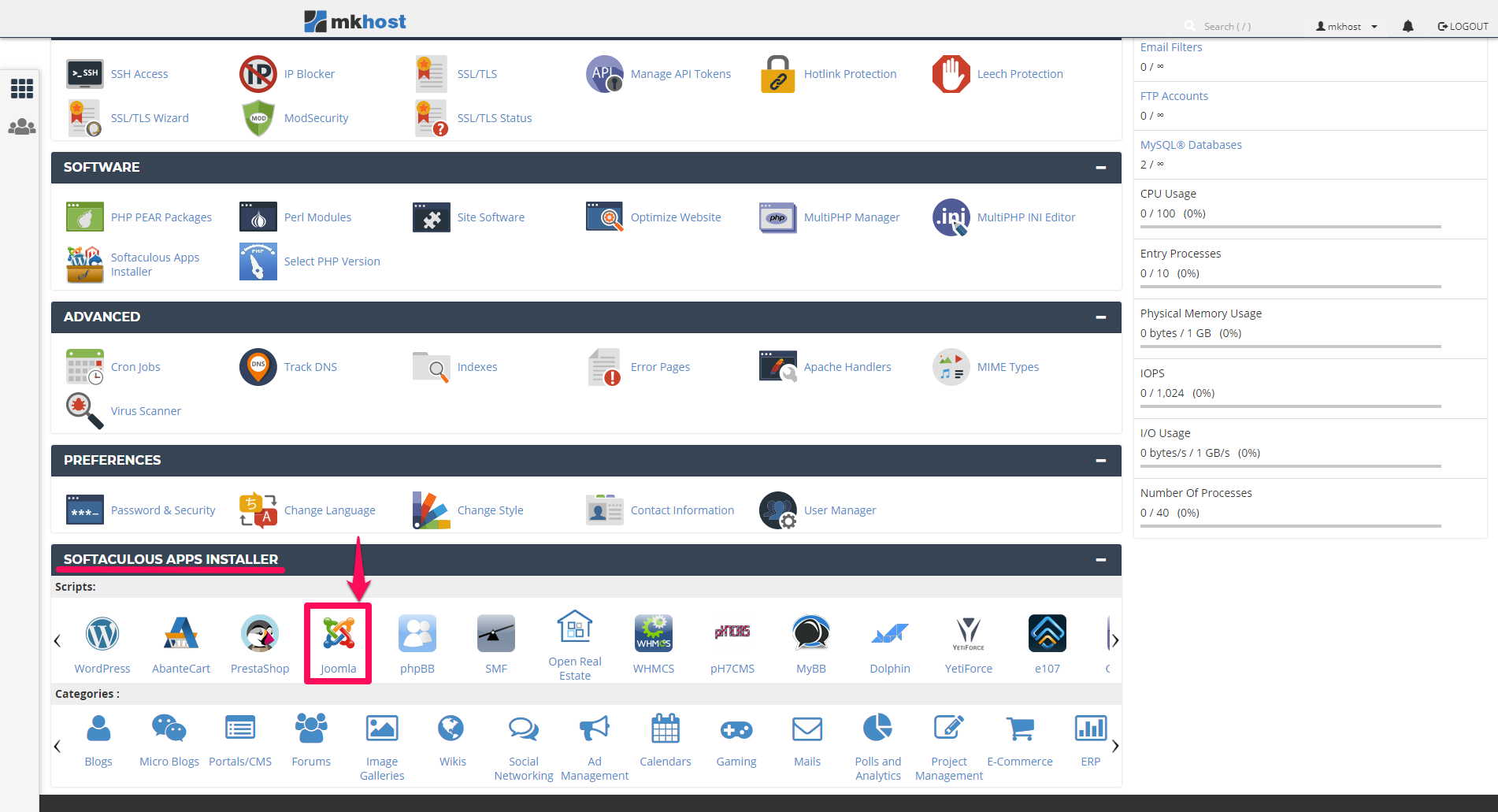 In the newly opened window click on the Install tab to begin the installation (in the other tabs you can read more about Joomla)
Fill out the details on the next open page to get your Joomla installation started
First select the version of Joomla you want to install (we recommend choosing the latest version of Joomla)
Select the domain for which you want to install Joomla
In the In Directory section you need to enter the root folder for the Joomla installation. You do not need to create that folder beforehand because during installation Joomla will create the folder. NOTE: By default Joomla will be installed in the folder tvojotdomen.com/joomla16. If you want your web site to go directly to tvojotdomen.com then leave this field blank
Admin Username - The username you will use to access the Joomla admin panel
Admin Password - the password you will use to access the Joomla admin panel.
Admin Email - the email address to which all CRON activities or other related emails will be sent. NOTE: We recommend setting up an email address here that you frequently check and use to keep up to date with all developments and be able to receive all notifications in a timely manner.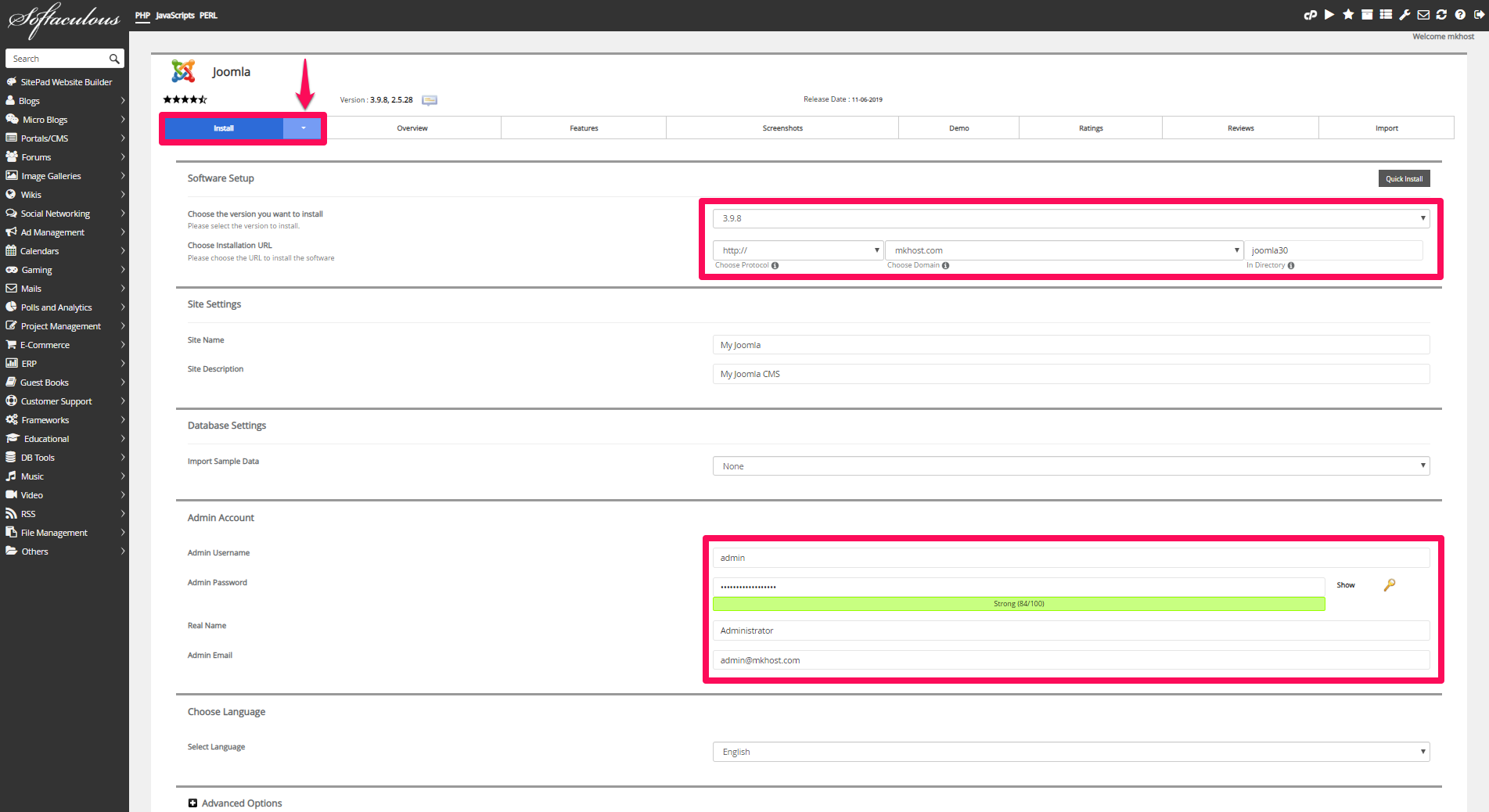 Once you have completed all the fields, click Install to begin the installation. Once the installation is complete, a page will open that links to your Joomla page and to the Joomla admin panel, which completes the installation successfully.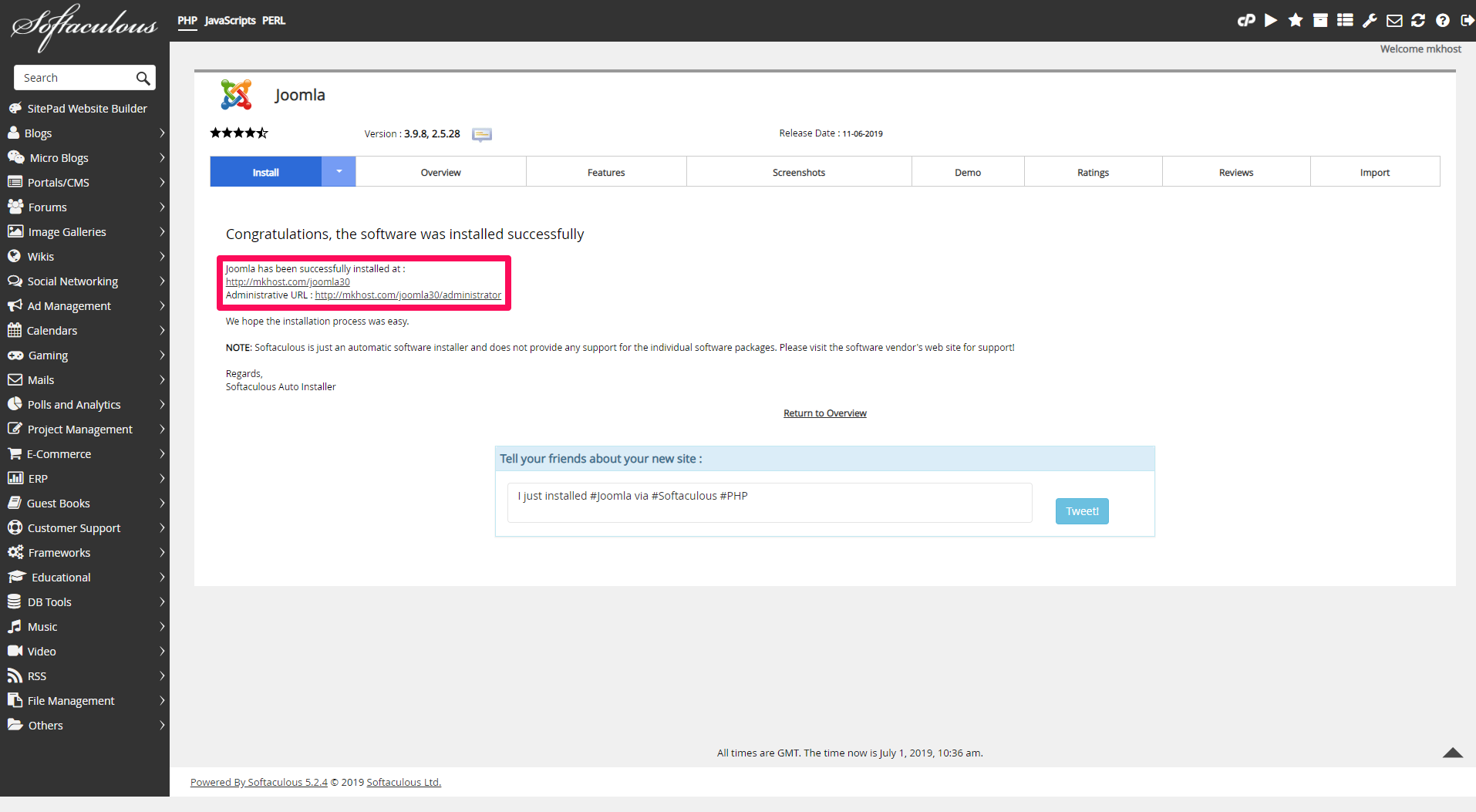 To access the Joomla Admin Panel simply click on the Administrative link. In the newly opened window, log in with the login data they entered in the installation process. You can now freely upload new posts, images, etc., modify themes and modify your website directly through the Joomla admin panel.
With Softaculous, you can easily create and backup a Joomla website, and if anything, at any time you need to restore it. However, we do not recommend this procedure because we already do a regular daily, weekly and monthly backup of your hosting so this additional backup would only take up space on your hosting account and may quickly cause problems with lack of hosting space.