As our user you have the opportunity to use different versions of PHP (5.4, 5.5, 5.6, 7.0, 7.1, 7.2) offered by our servers. For different hosting domains you can now use different versions of PHP (Example: the hosting domain can use PHP 7.0 and the Addon domain can use PHP 5.4).
Also changing PHP settings can be done for different domains of hosting.
You can choose which PHP version you want to use yourself and you can do the following:

Log in to your cPanel account: (domen / cpanel and enter your username and password accordingly).
In the Software section click on multiPHP_manager as shown in the figure.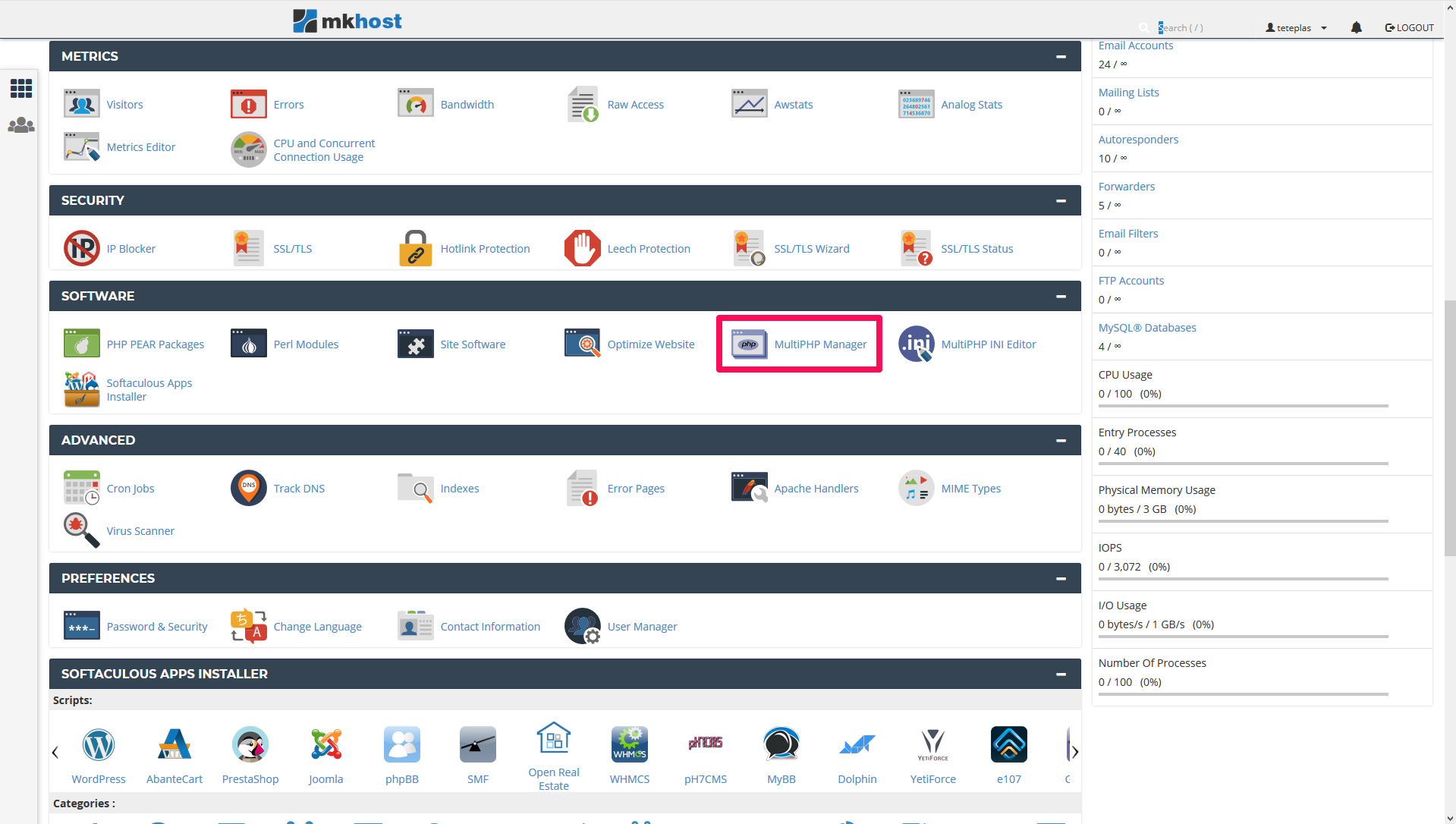 The image next to your domain name is the current PHP version (Example: PHP version ea-php56 is currently in use below).
If you want to change the current PHP version first select the domain you want to make the change, since different versions of PHP can now be used for different hosting domains (Example: Hosting domain can use PHP 7.0 version, and The addon domain can use PHP version 5.4). Once you have selected the domain for which you want to make the change to the PHP Version drop-down menu select the desired PHP version (select the version with 'ea' prefix) and click Apply.