This tutorial will cover the steps that you can use to check the utilization of your hosting. We will show you where you can see the current hosting utilization, where have you used your hosting the  most and of course if you want to delete something that you do not need and free up the hosting space.
These are the steps:
1. First you need to log in to your Cpanel.
2. In the Files section, click on Disk usage.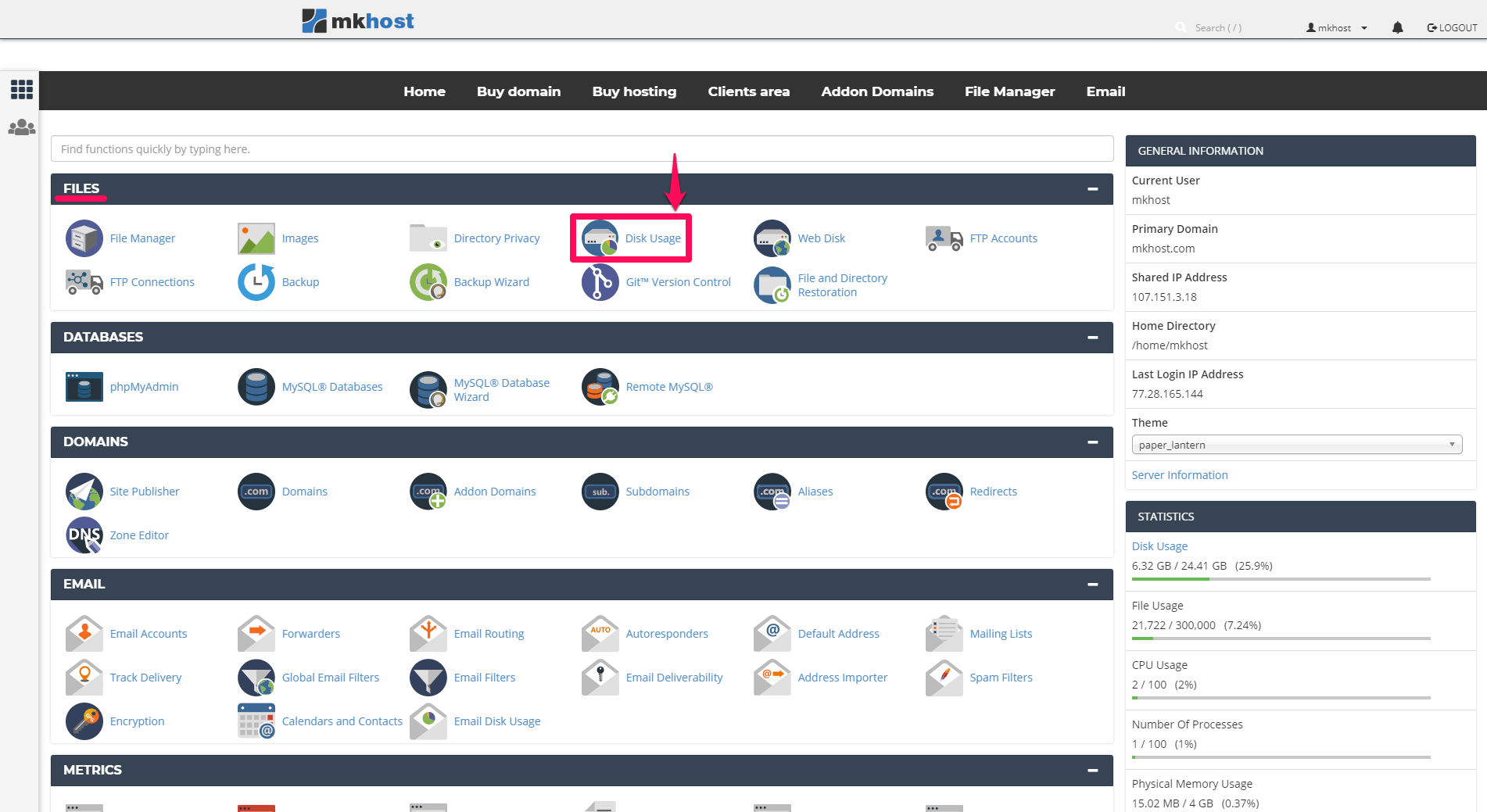 3. In the Disk usage section, you can see where and how much you of your hosing space have been used.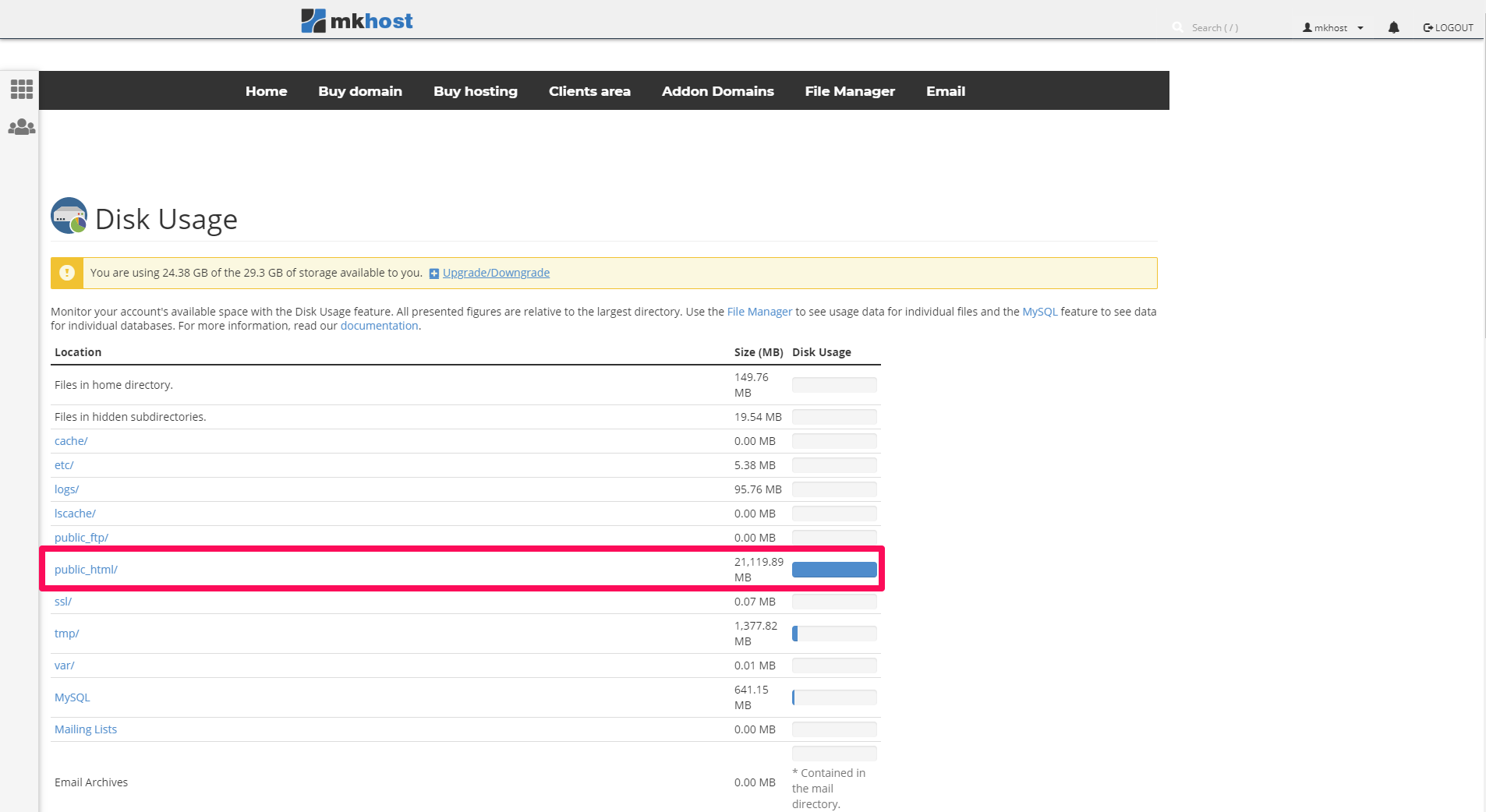 4. Once you see where you have used the hosting, you can see in which section exactly is the utilization.
Through cPanel in the File manager section you can see everything you have on your hosting. Also, if you have a backup or error log that you do not need, and takes up space, you can delete it.